See Video to see unique features on Dooney and Bourke Venus Nina Bags. Then Click below to order.
Dooney & Bourke >>Florentine Vachetta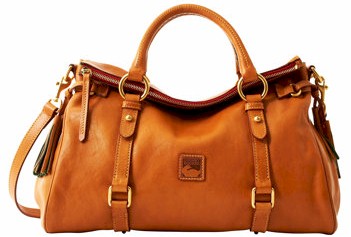 Florentine Vachetta Satchel
These vibrant color bags with Alto leather straps are a fashion beauty. Toni from London Luggage Shop goes thru some of the highlights for a customer looking for fashion and function. The selection will show an overall look at the updated styles of the diverse line from the Dooney and Bourke handbag collections. It is worth a watch to learn about the inside and overall look of this well received line.
Florentine Vachetta Satchel Bag
#8L940 15x9.5x6.5" 358.00