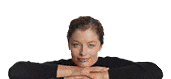 Friendly Staff 877 370-2353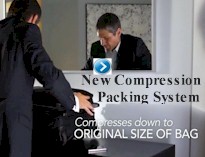 Our Top Brand Names.....
Briggs and Riley
Bosca
Bulova
Cross Pen
Delsey
Dooney and Bourke
Eagle Creek
Hartmann
Jack Georges
Johnston Murphy
Kipling
Knomo
Korchmar
Lodis
Montblanc Pen
McKlein Business Cases
Mywalit
Nambe
Osgoode Marley
Pacsafe
Rimowa
Seward Trunks
Solo
Swiss Army Knives
Swiss Army
Swiss Werks
Timbuk2
Travelpro
Tumi
Victorinox
Wings
Zero Halliburton
>>>See More Brands

They have been called suitcases, garment valises and wardrobe bags. They were made in cowhide leather before ballistic nylon. Now the airlines have restricted and changed the carry-on TSA rules. Carryon uprights and rolling spinners including wheeled totes are prerequisites for the frequent airline traveler. Well we have the latest in luggage, backpacks, tote handbags or whatever needed to get to your local or international trip without damage to your travel gear.

*As seen on Wall Street Journal's feature of best selling author Erik Larson's must haves*


Not only are travel bags
lightweight, but also handbags.
Dooney and Bourke
Below is list of items that have been marked down from their original selling price. The prices may be lower, but not the quality.

Dooney and Bourke Handbags
Andiamo
Swiss Army NXT 3.0
Swiss Werks 2.0
Travelpro Crew 6
Pathfinder
Samsonite
Travelpro
Cross Pens, Watches and Accessories





search for:
Top Rated Products
Special Pricing


What do you think of our website, products and customer service?
Like us on Facebook.


Highlights * Friendly Staff * Free Shipping Plus

...
Made of soft, supple, thick pebble grain leather, the Knomo Kobe briefcase combines new style and organization with classic, simple beauty.

The lovely Dooney & Bourke Florentine Domed Buckle Satchel has modern gold accents, side tassels and long shoulder straps-a must have.

...
Hartmann's new PC4 collection is constructed from 100% virgin 4 layer polycarbonate material. It has exceptional 360° four-wheel rotational movement.
Rimowa set new standards in terms of lightweight luggage. The designs, unique for its time and the superb stability of the luggage with the grooves are state of the art.
...
National Geographic's Best.

The Biggs & Riley BRX collection provides a lightweight solution with extreme performance.

L

ightweight luggage with spinner wheels. The Delsey's Breeze 3.0 is the best choice in it's price range. Starting at 100.00

...
These cases are TSA approved! You can now keep your laptop in your briefcase and fly worry free.

Ladies

Briefcases
Wheel and Non-wheel we stock beautiful cases for the woman on the go.
...
The most popular, user-friendly Cross Pen. Just pull it open and write, the Edge pen is a unique capless roller ball pen that rolls effortlessly.

Born and bred on the backs of San Francisco bike messengers, Timbuk2 builds tough bags designed to outlast you.

xxx
Shopping in Style....
Go Swiss Werks Luggage for pleasure. The latest in Swiss Army luggage NXT 4.0. Also new Briggs and Riley

,

Hartmann,

Jack Georges

,

Bosca Leather

,

Montblanc

,

Dooney and Bourke (new season) and more.


New this Season

>>



more handbags, more luggage, more service...